Shariah Supervisory Board
SBI (B) Sdn Bhd outsource its internal Shariah function to Guidance Investments Sdn Bhd ("GISB"). The advisory board is made up of the Shariah Supervisory Board of GISB.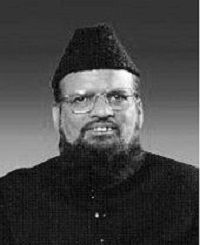 Justice (Rtd) Muhammad Taqi Usmani
Justice Usmani is Vice President at Darul Uloom Karachi, a Permanent Member International Islamic Fiqh Academy in Jeddah , the Chairman International Shariah Standard Council set up by the Accounting and Auditing Organization for Islamic Financial Institutions (AAOIFI) in Bahrain, Chairman of the Shariah board at the International Islamic Rating Agency in Bahrain, a Member of the Unified ShariahBoard of Islamic Development Bank in Jeddah and Member of Islamic Fiqh Academy of Muslim World League (Rabita al-Alam al-Islami) in Makkah. He also chairs or otherwise holds key positions in Shariah supervisory boards of several leading Islamic financial institutions, funds, Islamic centers and universities, among others, Chairman of the Shariah supervisory boards of Guidance Financial Group, Abu Dhabi Islamic Bank, Meezan Bank Ltd., JS Investments Ltd., Arif Habib Investments Ltd., Arcapita Group Holdings Ltd., and member of the Shariah supervisory board of the Islamic Corporation for the Development of the Private Sector (ICD).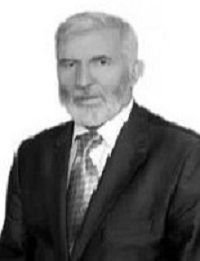 Dr Abdul-Sattar Abu-Ghuddah
Dr Abu Ghuddah is a member of the Shariah Supervisory Board of Guidance Financial Group. He is also a director of the Departmentof Financial Instruments at Al-Baraka Investment & Development Company, a member of its Shariah Supervisory Board and Shariah Advisor to the parent company, Dallah Al-Baraka Group. He is an active member of the Islamic Fiqh Academy and of the Accounting and Auditing Standards Boards of Islamic Financial Institutions. Dr Abu Ghuddah obtained BA degrees in Islamic Shariah and in Law from Damascus University and then went on to earn his MA in Shariah and Hadith and his PhD in Shariah and Comparative Fiqh from Al-Azhar University.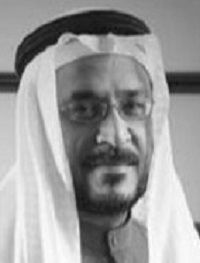 Shaykh Nizam Yaquby
Shaykh Yaquby is a member of the Shariah supervisory boards for several Islamic financial institutions, including Guidance Financial Group, HSBC Amanah, Citi Islamic Investment Bank and the Abu Dhabi Islamic Bank. Since 1976, he has taught tafsir, hadith and fiqh in Bahrain. He is also the author of several articles and publications on Islamic finance and other sciences in English and Arabic. Shaykh Yaquby received his M.S. in Finance from McGill University in Montreal. He was educated in the classical Shariah sciences in his nativeBahrain and in Makkah.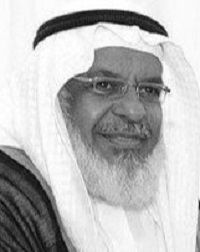 Dr Mohamed A. Elgari
Dr Elgari is the Director of the Centre for Research in Islamic Economics at King Abdulaziz University in Saudi Arabia, wherehealso serves as an Associate Professor of Islamic Economics. Dr Elgari advises numerous Islamic financial institutions worldwide and is the author of important research on the Shariah aspects of Islamic banking. Dr Elgari is an expert at the Islamic Fiqh Academy and a member of the Academic Committee at the Islamic Development Bank. Dr Elgari is also a professor of Islamic Banking at the Bahrain Institute of Banking and Finance and the editor of Review of Islamic Economics. Dr Elgari received his PhD in Economics from the University of California.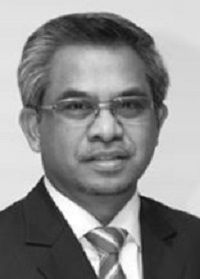 Datuk Dr. Mohd Daud Bakar
Datuk Dr.Mohd Daud Bakar is an established Shariah scholar with wide experience in teaching and research. Besides his teaching and research assignments, Dr. Bakar provides Shariah consultancy, structuring and advisory services to various Islamic financial institutions. He is currently the Chairman of the Shariah Advisory Council at the Central Bank of Malaysia, the Securities Commission of Malaysia and the Labuan Financial Services Authorities. He is also a Shariah board member of various financial institutions, Dow Jones Islamic Market Index (New York), The National Bank of Oman, Morgan Stanley (Dubai), Bank of London and Middle East (London), Noor Islamic Bank (Dubai), Jadwa-Russell Islamic Fund (Saudi Arabia), Salama Islamic Insurance, amongst money others. Dr. Bakar obtained his Bachelor of Shariah from the University of Kuwait in 1988 and a Ph.D. from the University of St. Andrews, Scotland.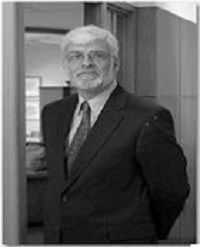 Shaykh Yusuf Talal DeLorenzo
Shaykh DeLorenzo is considered a leading authority on Islamic finance in the United States. He is a member of the Shariah supervisory boards of several financial institutions, including Guidance Financial Group, Dow Jones Islamic Markets, Wafra Investment Advisory Group and Oasis Crescent Funds. Shaykh DeLorenzo has served as secretary of the Fiqh Council of North America and was also an advisor on Islamic education to the government of Pakistan. Following a university education in the United States, Shaykh DeLorenzo studied the classical Shariah Sciences with scholars in Pakistan.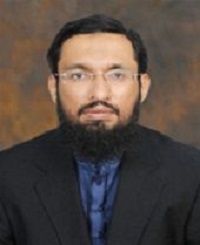 Dr. Muhammad Imran Ashraf Usmani
Dr Usmani has carried out extensive research in his area of expertise, Islamic finance, and his book, A Guide to Islamic Banking, is well known and regarded as a manual of Islamic Banking. In addition to his position in the Shariah Supervisory Board of Guidance Financial Group, he is a Shariah advisor or Shariahsupervisory board member to several institutions, including State Bank of Pakistan, Meezan Bank, UBS,Credit Suisse, HSBC Amanah and Lloyds TSB. Dr Usmani conducts training sessions and lectures in JamiaDarul Uloom, Karachi and the Institute of Business Administration, Karachi (IBA). He holds an MA and aPhD in Islamic finance and MA (Arabic and Islamic Studies) as well as Alimiyyah and Takhassus degrees,with a specialisation in Islamic Jurisprudence, from Jamia Darul Uloom, Karachi.