Shariah Executive Committee
Shariah Executive Committee are set up comprising of two members of the Shariah Supervisory Board of GISB and a Bruneian scholar, to advise on the day-to-day matters pertaining to Shariah compliance with respect to the investments and activities of SBI (B) Sdn Bhd to ensure that there are not contrary to Shariah principles.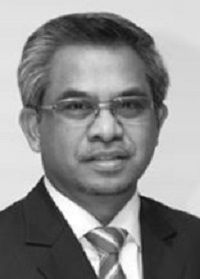 Datuk Dr. Mohd Daud Bakar
Datuk Dr.Mohd Daud Bakar is an established Shariah scholar with wide experience in teaching and research. Besides his teaching and research assignments, Dr. Bakar provides Shariah consultancy, structuring and advisory services to various Islamic financial institutions. He is currently the Chairman of the Shariah Advisory Council at the Central Bank of Malaysia, the Securities Commission of Malaysia and the Labuan Financial Services Authorities. He is also a Shariah Board member of various financial institutions, Dow Jones Islamic Market Index (New York), The National Bank of Oman, Morgan Stanley (Dubai), Bank of London and Middle East (London), Noor Islamic Bank (Dubai), Jadwa-Russell Islamic Fund (Saudi Arabia), Salama Islamic Insurance, amongst money others. Dr. Bakar obtained his Bachelor of Shariah from the University of Kuwait in 1988 and a Ph.D. from the University of St. Andrews, Scotland.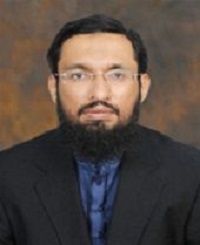 Dr. Muhammad Imran Ashraf Usmani
Dr Usmani has carried out extensive research in his area of expertise, Islamic finance, and his book, A Guide to Islamic Banking, is well known and regarded as a manual of Islamic Banking. In addition to his positionon the Shariah Supervisory Board of Guidance Financial Group, he is a Shariah advisor or Shariahsupervisory board member to several institutions, including State Bank of Pakistan, Meezan Bank, UBS,Credit Suisse, HSBC Amanah and Lloyds TSB. Dr Usmani conducts training sessions and lectures in JamiaDarul Uloom, Karachi and the Institute of Business Administration, Karachi (IBA). He holds an MA and aPhD in Islamic finance and MA (Arabic and Islamic Studies) as well as Alimiyyah and Takhassus degrees,with a specialisation in Islamic Jurisprudence, from Jamia Darul Uloom, Karachi.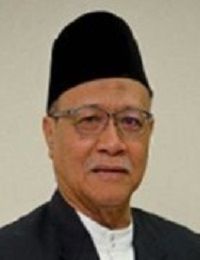 Yang Mulia Dato Seri Setia Awg Haji Metussin bin Haji Baki
Yang Mulia Dato Haji Metussin is serving as Judge of the Shariah High Court in Brunei Darussalam. He is also the Chairman of the Shariah Advisory Body for Tabung Amanah Islam Brunei (TAIB). He is also an appointed Director and a member of the Syariah Financial Supervisory Board at the Autoriti Monetari Brunei Darussalam. In addition, he serves as a member of the Shariah Advisory Council for Syarikat Takaful Brunei Darussalam, and a member of the Shariah Advisory Council for OCBC Islamic. He is also experienced in presenting papers regarding domestic and regional markets, and has written several books on Islamic Finance and Takaful. He holds a Bachelor's Degree from the University of Al-Azhar in Egypt and a Diploma in Law and Administration of Islamic Judiciary from International Islamic University Malaysia.